€199,00
€0,00
ava double face - rose hand
Square shaped double face scarf made of a soft, fluid silk/modal fabric. On each side an all-over, authentic visual.
- dimensions: 140 x 140 cm
- double face
- composition: 80% modal / 20% silk
- care: hand wash or dry clean recommended
- storage: store your soul scarves flat and untied
- comes in a custom luxury recycled cardboard box


The rose
Anywhere in India
GPS 19°04'27.7"N 72°52'49.8"E
Found by Asif Kureshi
A matchbox is a small box that hold matchsticks. Right? But dig a little more and you discover a bizarre range of miniature, illuminating, beautiful, enchanting, exotic and dramatic, functional masterpieces depicting racing horses, fluffy kittens, flowers, explosions and even beautiful roses.

See a small movie here >
Original picture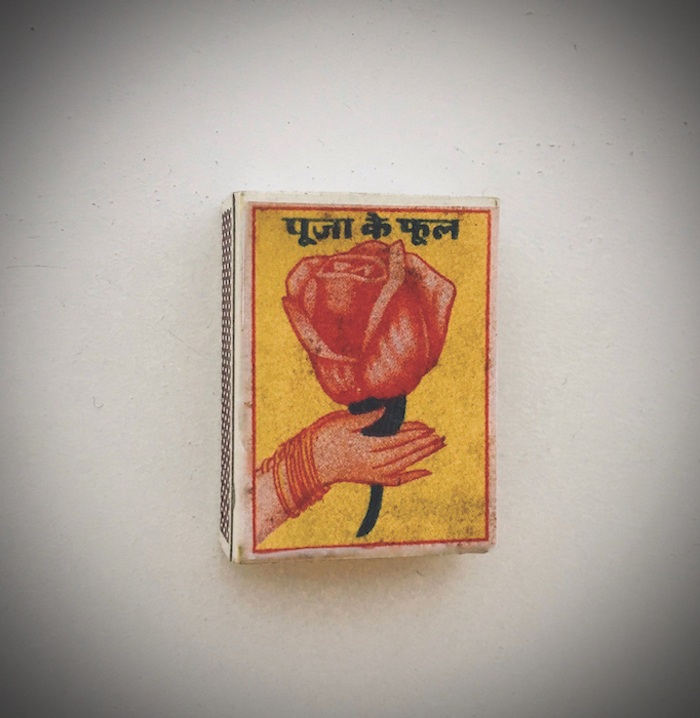 Swami the handreader
Mumbai, India
18°55'38.7"N 72°49'53.1"E
(at the time of interview - has a mobile street practice)
Swami is in business since 1970. Many chief ministers, lawyers and people in power benefited from Swami's advice. Mission: helping those in need of guidance. Life's motto: 'You reap as you sow'.